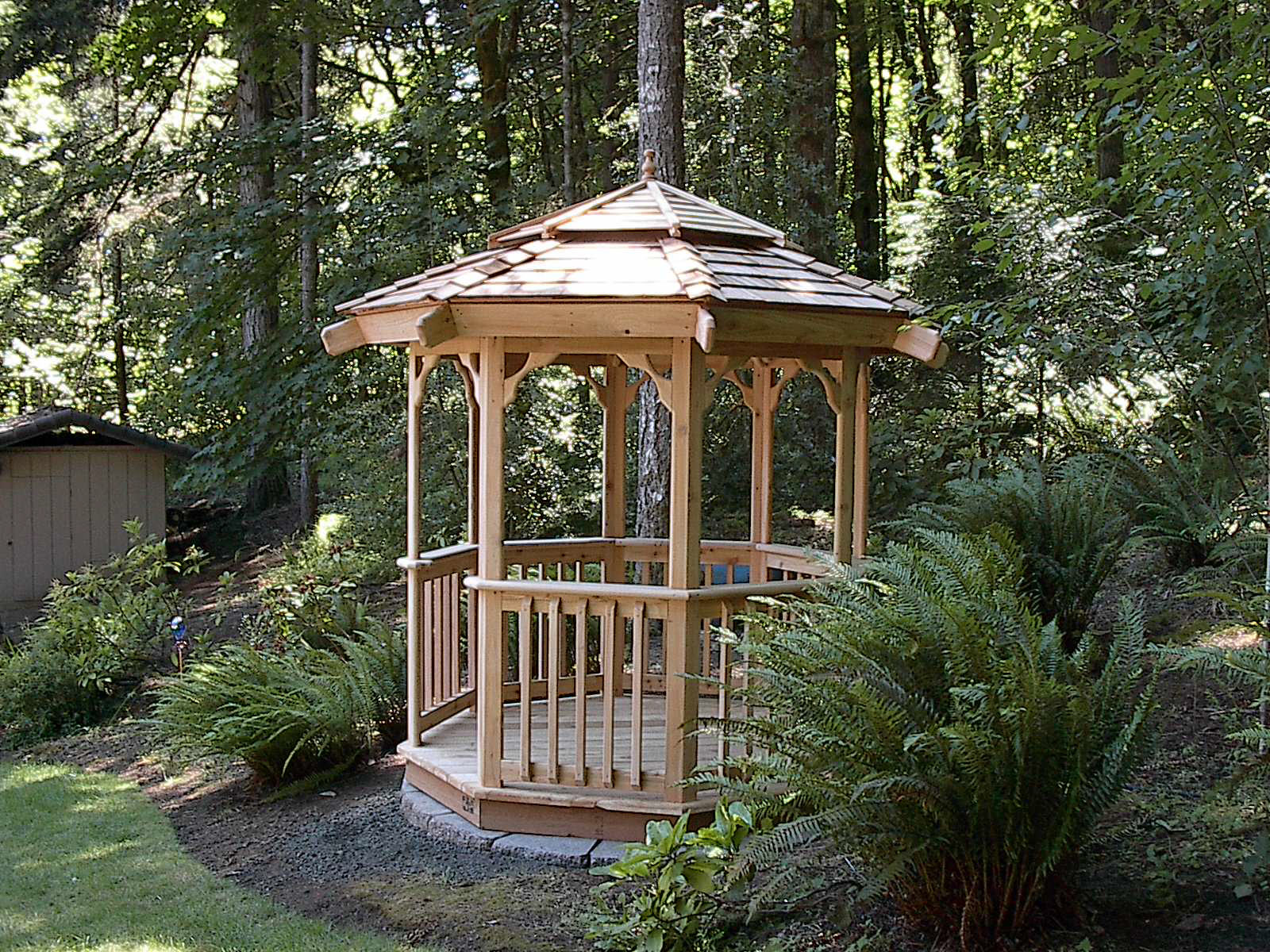 The 8' Traditional style gazebo is the most simple model we offer, enabling us to hold elegant lines and yet we lose nothing in structural strength.
For an enlarged view click on thumbnail then return with browsers back button
Country border Baluster border Lattice border
Our Traditional style Gazebo is constructed using select tight knot western red cedar. We manufacture this product into fully assembled panels and components, using 3" yellow zinc screws. The floor comes in 4 quarter panels , the sides are fully constructed, stand them up and fasten together. The roof has 4 pie shaped components with 4 ( assembled on site) inside components to make up the roof framework and 8- fully assembled cedar shingle roof panels that drop into place.
(Paint or stain is buyers responsibility, This Gazebo is Natural cedar)
What the Kit consists of :

7-fully assembled sides-1 entrance

4-pie shaped roof framework.

8-Cedar shingle roof panels.

Vent.

All hardware and instructions.

The Deck is built into 2 fully assembled halves.
Three choices for borders:

Country border.

Lattice border.

Baluster border.
Call now to order 208-691-4787
Email: GazeboGuy@Gmail.com