Gazebo Kits
Available in two roof styles
Classic: raised two-level roof with cupola
Traditional: standard design with vent

See Gazebo Dimensions at bottom of page.
Available in four roof types
Lattice roof
Cedar shingle roof
Bevel siding roof
Composition roof
Gazebo Construction
Constructed entirely of hand selected cedar for consistent quality
Assembled with highly corrosion resistant screws
Floor joists 2' on center for added strength
2x6 joists, decking, handrails, and rafters
Eased deck edge, handrails, sideposts, and rafters
High quality privacy lattice
2x2 balusters
Simplified assembly
Requires few tools for assembly
Average assembly time 4 to 8 hours
* Enhances any yard * Increases property value * Able to be disassembled and relocated *
Complete Description
Our Gazebo kits are made in panels for your convenience. They come with either two or four deck panels (depending on the model), eight side panels, four or eight roof panels, and all the other parts and pieces needed to complete the kit with the exception of the pier blocks. The kits can be purchased with or without the deck, and with up to four open entrances, if desired.
If gazebo kits can't be modified to suit your needs, or if you want a different size, we can build a custom gazebo for you to your specifications .
Our custom decks are also built to your specifications, and, like our kits, they are assembled with screws. We also ease the deck edge as a finishing touch.
If you have a difficult time deciding where to put your gazebo, or how to design your deck, contact us. We offer FREE ESTIMATES and FREE SITE CONSULTATIONS.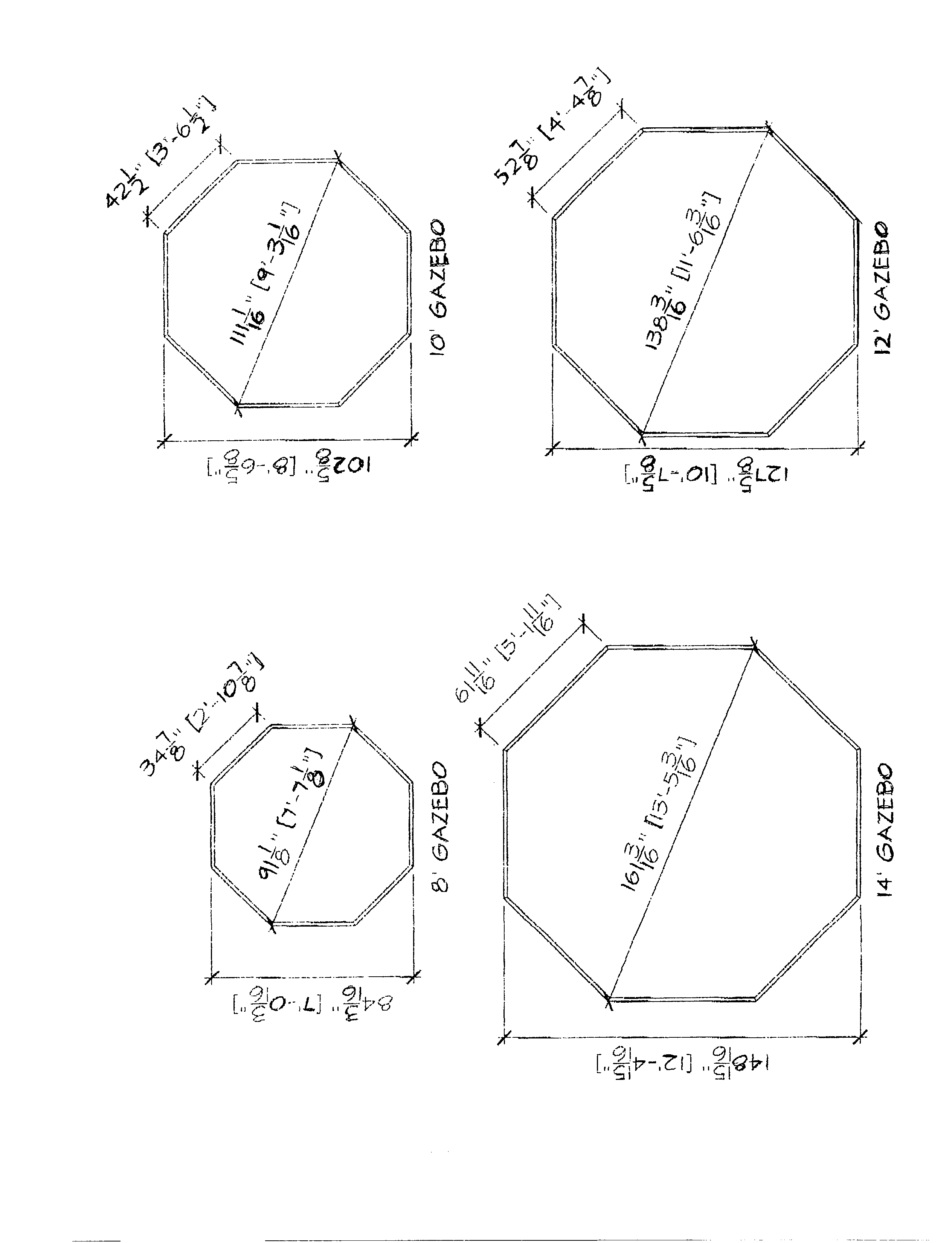 To order: call   1-503-653-GUYS    OR/WA 1-800-771-4897
                            For more information E-mail  Doug@gazeboguys.com 
For a shipping quote from our zip code to yours E-mail:            Janice@gazeboguys.com